Martin Dental Center offers a variety of restorative dental treatments to get teeth back to full form, strength, and function. For example, do you know what dental crowns and dental bridges are? Interestingly, both the words "crown" and "bridge" have other meanings that can give you a little hint at how each treatment is used and what it does.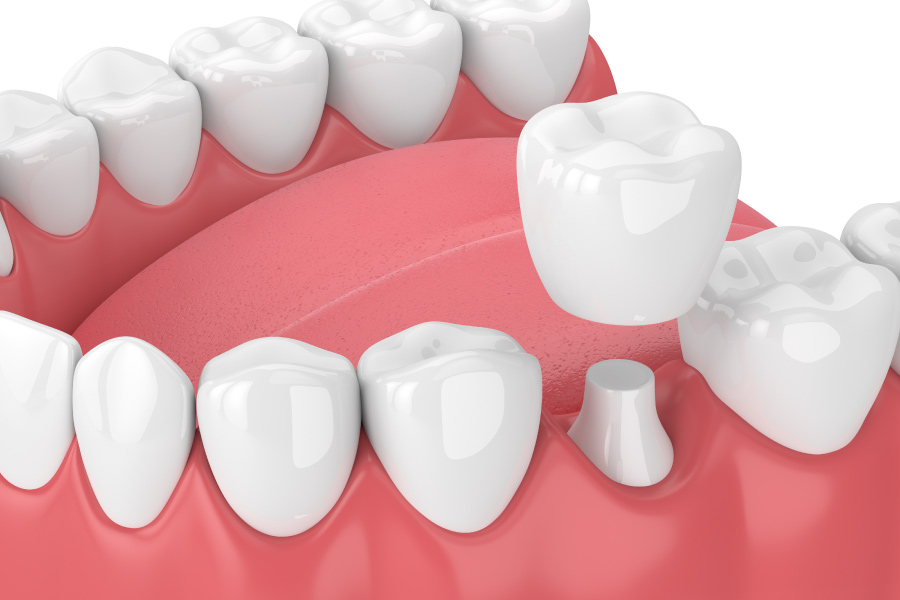 What Is a Dental Crown?
A dental crown is like a little tooth-shaped, tooth-colored cap that's placed over a damaged tooth. This damage could be from a chip, a crack, a large filling, a recent root canal, or another reason, making a crown a useful and versatile treatment. Once a dental crown is fitted onto a tooth, it restores both the strength and appearance of said tooth. A crown can also complete a dental implant, which completely replaces a missing tooth with a surgically implanted biocompatible replacement tooth root.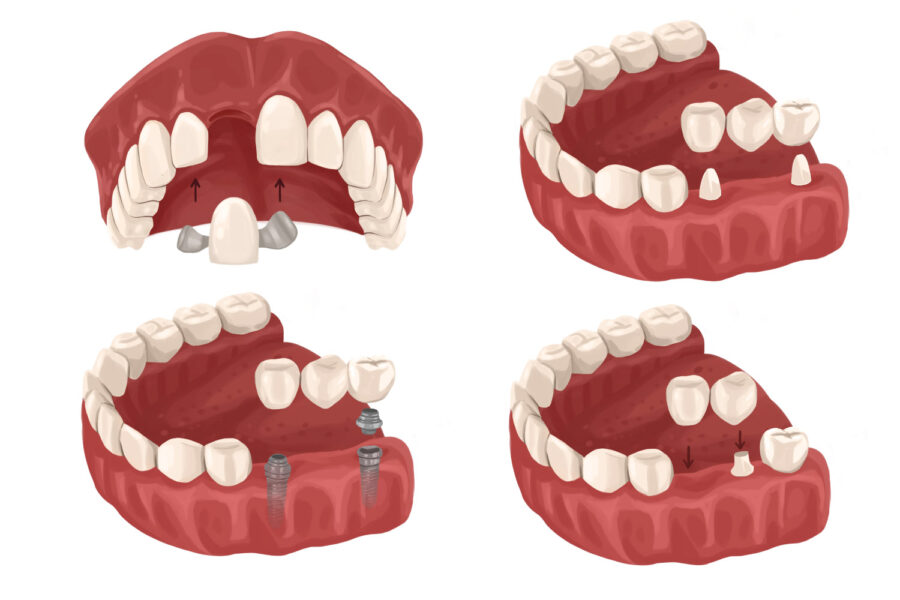 What Is a Dental Bridge?
Dental bridges literally "bridge" a space left by one or more missing teeth. There are a several different types of dental bridges. A bridge could consist of an artificial tooth with a dental crown on either side. These dental crowns are fixed onto the natural teeth on the left and right sides of the gap so that the tooth sandwiched between can stay in place. A bridge could also consist of an artificial tooth attached to adjacent dental implants, one artificial tooth attached to only one dental crown or dental implant, or an artificial tooth with special attachments to adjacent natural teeth.
At Martin Dental Center, we strive to help patients feel well-informed about their dental care so they can confidently make decisions regarding their oral health. We provide both dental crowns and dental bridges so we're happy to answer any questions you might have about either restorative treatment. Feel free to call or email us. One of our friendly team members will assist you. We look forward to hearing from you!
Images of dental bridges from Authority Dental under CC 2.0