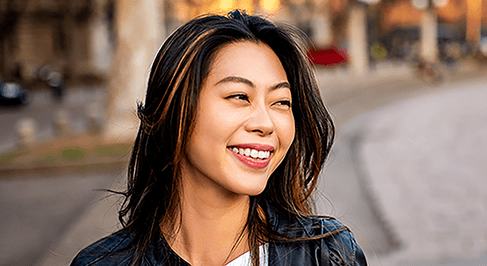 What Are Dental Crowns and Bridges?
Dental crowns are a lot like 'caps' designed to fit over a damaged tooth and protect it. They look just like a natural tooth and are durable enough to be fully functional. During a dental crown procedure, the first appointment is generally a chance to examine and x-ray the damaged tooth to make sure it's ready to receive a crown. The crown is custom-made and applied during a second visit, where it will be secured to the damaged tooth with dental cement.
Dental bridges work just as their name would suggest. They can bridge any gaps that have been created in your smile as a result of missing teeth. Like dental crowns, bridges are custom-made to suit your smile. During the procedure, abutment teeth on either side of the gap are reshaped so the bridge can fit over them.
Are Dental Bridges and Crowns Permanent?
Porcelain crowns and bridges are fortunately very durable. They can hold up to the stresses your natural teeth can, and also benefit from the same level of care and maintenance. It's important to keep up your oral health routine, brushing and flossing as normal. During regular dental exams, your dentist can also keep an eye on your tooth replacements to make sure they're still in great shape. Although it's possible for crowns or bridges to be damaged in the same way normal teeth can, they typically have a lifespan of up to 15 years, which is only extended with proper care.
Martin Dental Center can provide high-quality and affordable tooth replacement options for patients in Martin, TN, and the surrounding communities. Get back to smiling confidently and contact us today!