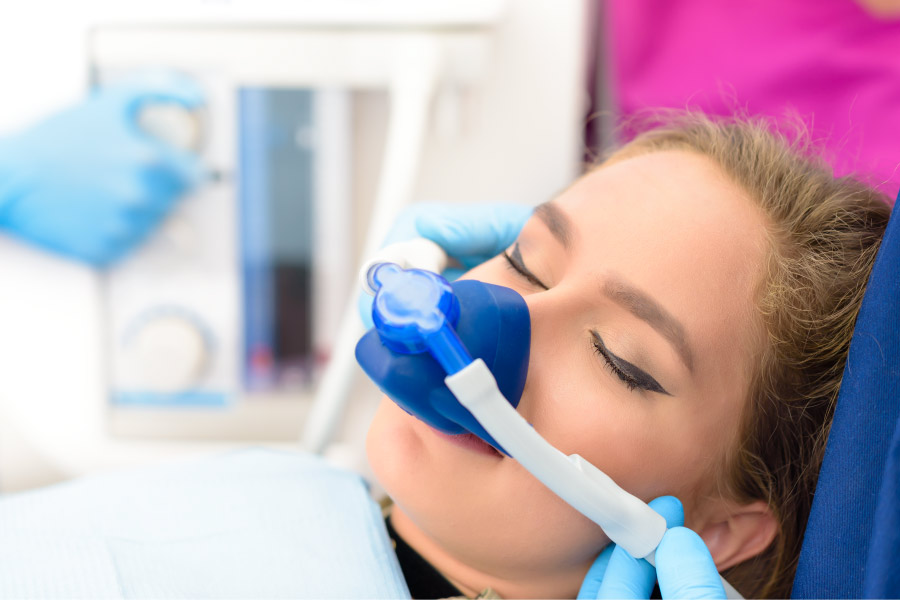 We know that dental work can be difficult and anxiety-inducing for some patients. Here at Martin Dental Center, we offer dental sedation to help our patients feel calm and relaxed during their treatment. In this blog post, we share some information about nitrous oxide.
What Is Nitrous Oxide?
Nitrous oxide is a substance that you may have heard of by its common name: "laughing gas". Many years ago, people inhaled it as a sort of parlor game because it induced giddiness and euphoria. Nowadays it is not used recreationally but as a sedative and pain-relieving agent given under close supervision by trained professionals.
This colorless and nonflammable gas is inhaled via a comfortable nose mask. When a patient breathes in the gas, it helps them feel much more comfortable and relaxed by reducing pain and anxiety. Nitrous oxide is safe for children and those with special needs, and calms patients without putting them to sleep. Its effects wear off quickly once the mask has been removed, so you can safely drive yourself home with no lingering drowsiness.
Depending on the level of sedation and how your body responds to the medication, you could experience a variety of sensations. For example, you may feel drowsy, tingly in your limbs, a floating sensation, or simply incredibly calm.
Who Can Use Nitrous Oxide?
Since it is a mild sedative, nitrous oxide is suitable for a variety of different patients, including children. Patients who are anxious or afraid of the dentist, those who have trouble sitting still, or patients with a sensitive gag reflex can benefit from this sedative method.
Comfortable Dental Care in Martin, TN
We're proud to welcome individuals and families to Martin Dental Center, where we strive to help them feel at ease with our amenities, friendly team, and carefully designed modern office. We hope each and every one of our patients has an enjoyable experience here at our practice! Contact us to learn more about what we have to offer!