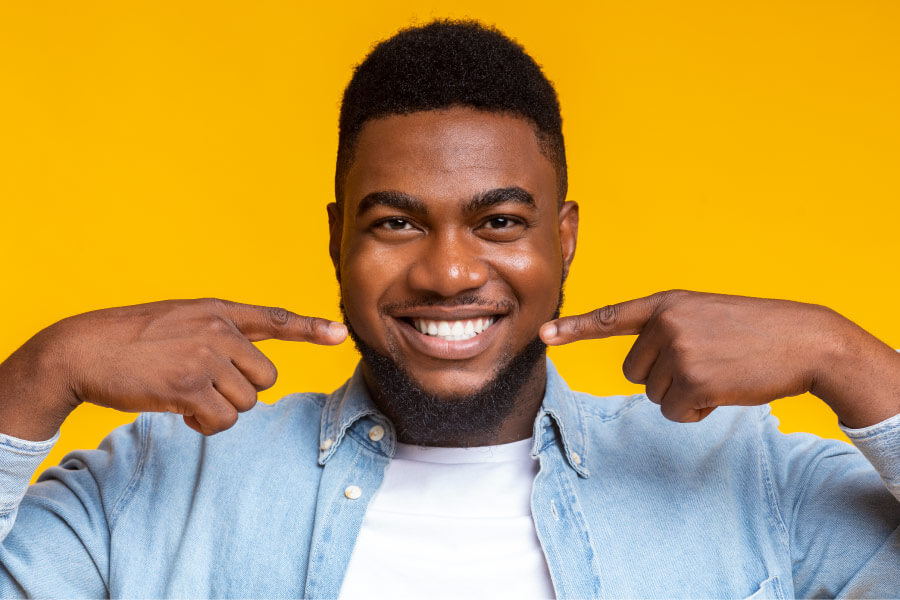 Are you looking for a brighter smile? At Martin Dental Center in Martin, TN, we offer one-visit teeth whitening in our office and take-home whitening trays, both custom and budget-friendly one-size.
At your cosmetic consultation, we'll discuss your smile goals, expectations, and budget. An in-office whitening session can quickly transform your smile. If you'd rather whiten your teeth comfortably in your own home, our take-home teeth whitening kits deliver professional results gradually over time.
Is Professional Teeth Whitening Safe?
Teeth whitening overseen by our expertly-trained team is safe and effective. For in-office sessions, we closely monitor you during your treatment to protect your teeth and gums. And if you opt for a take-home kit, we'll thoroughly explain how to manage your treatment to minimize sensitivity and prevent complications.
With professional teeth whitening, you'll have peace of mind knowing that our team personalizes your treatment plan for your safety, comfort, and unique whitening needs.
Are There Side Effects of Teeth Whitening?
Sensitivity is a possible side effect of teeth whitening, particularly if you are already prone to sensitive teeth due to thin enamel or receding gums. However, it should be mild and only temporary. Avoid very hot and very cold foods and beverages until your sensitivity subsides. Additionally, brush your teeth with an anti-sensitivity toothpaste.
How Long Does Professional Teeth Whitening Take?
In just one hour, our one-visit teeth whitening can whiten your teeth by up to eight shades. With our at-home whitening kits, the changes are gradual but you'll start seeing noticeable results within just a few sessions. If your teeth are heavily stained, it will take more time to whiten them.
Even after you complete your chosen whitening treatment, your smile can get a boost with more bleaching gel for your trays or another in-office session.
Achieve Whiter Teeth at Martin Dental Center!
To learn more about how to improve the color of your smile, contact Martin Dental Center today! We look forward to helping you achieve a radiant smile.