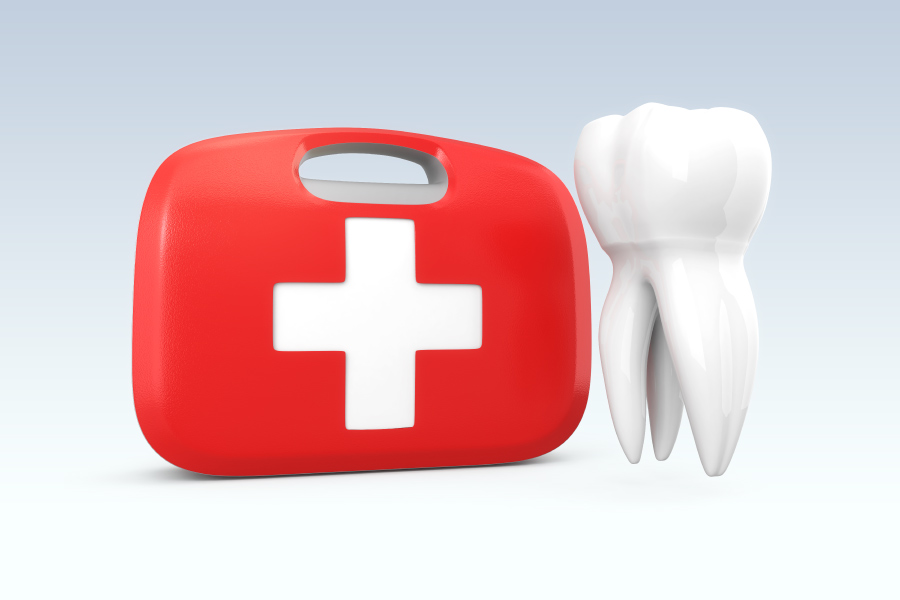 You know that you need to seek urgent care when you're dealing with a medical emergency. But when it comes to dentistry, what actually counts as an emergency? If you're not a dental professional yourself, it can be hard to figure out on your own whether what you're currently experiencing requires immediate attention or if it can wait until your next routine dental visit.
The Basics of Dental Emergencies
A dental emergency is a problem that requires immediate attention to resolve a wide range of oral health problems, such as: to prevent the spread of serious infection; relieve debilitating oral pain; preserve a natural tooth from loss; or allow for adequate nutrition.
Deciding When to See a Dentist
Dental abscesses and infections, knocked-out teeth, broken restorations and dentures, severely damaged teeth, or severe tooth pain are all considered dental emergencies. Since dental problems range in severity, it can sometimes be confusing to figure out whether or not your issue counts as an emergency.
A chipped tooth, for example, may only be a cosmetic issue that can wait until your routine visit. On the other hand, a chipped tooth could be coupled with a severe crack that increases your risk of pain and infection. When in doubt, call and explain your situation to Martin Dental Center, your emergency dentist in Martin, TN. We offer a range of high-quality dental services, including emergency dental care.
Emergency Dentist in Martin, TN
If you believe you're experiencing a dental emergency, don't wait to get help. Call Martin Dental Center ASAP so we can restore your oral health with our emergency dentistry. Even if you're not sure if you have a dental emergency on your hands, please still call us. Our experienced team will be able to determine if and when you should come into our office and what you can do at home.